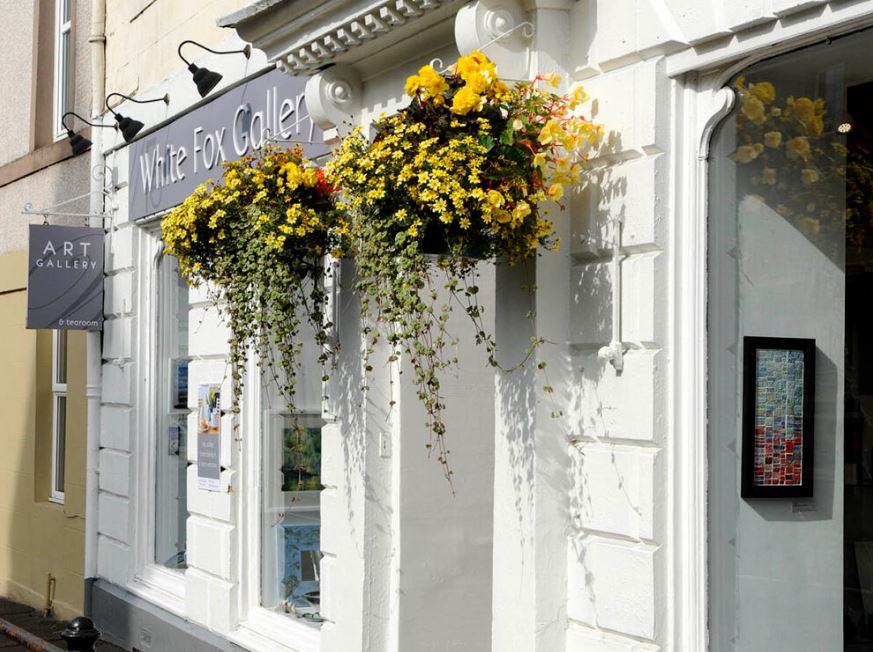 Established in 2013 by painter, Virginie Renard and her partner, photographer Stephen Whitehorne, The White Fox Gallery continues to offer art buyers a wide range of quality Art, Design and Craft from the region and from further shores.
Originally located within the Arts & Crafts Centre on the Hirsel Estate, the couple quickly established their reputation in providing something new and different, at first by displaying their own unique art and design works but then, later, by also showcasing the work of a few other selected artists and makers whom we found inspiring and who shared our aesthetic values. Thus, the White Fox theme became an extension of Stephen and Virginie's heartfelt passion: a celebration of landscape and of the natural world expressed through beautiful creations for the home.
By late 2016, Stephen and Virginie were looking to expand, building on the success of 3 years at the Hirsel. They were also seeking a larger space and the opportunity to spread their 'creative wings', so to speak. It was therefore, with perfect timing it seemed, that in January 2017 the couple were given the opportunity to take over the premises of, what had been up till then, the Coldstream Gallery. So here, in its new, far more spacious 'den' on the high street, the White Fox was now free to embrace a wonderfully diverse range of beautiful and inspiring fine art, design and craft; a dream made real!
You will find a selection of Ellul ceramics sculptures and botanical wall pieces at this lovely gallery.