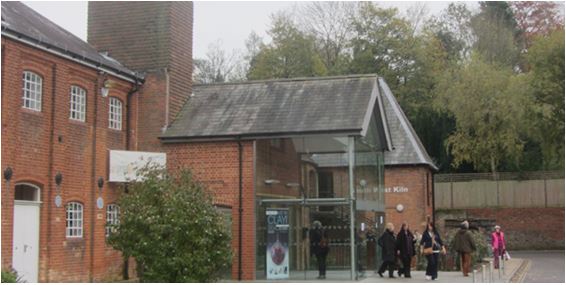 The aim of Art in Clay is to bring a wide range of ceramics and pottery to a new audience as well as the knowing collectors. It is amazing what can be made from clay. There are pots to use in the kitchen and garden, exhibited alongside amazing sculptures and artwork that is equally at home in a top London gallery. It's a special experience to be able to buy from the artist who has made the work; to find out about their passions and influences and really discover how your pot came into being.

The 21st Art in Clay Farnham takes place in November. There will be a range of work from newly qualified artists working in clay to potters with many years of creative work behind them. From animal sculptures to kitchen and garden pots with a variety in between to interest anyone that enjoys skilfully crafted objects.

The range of exhibitors and work at a show is always exciting, from familiar faces to the up and coming stars of the future. It has become the highlight on the calendar of ceramic and art collectors in the South and South East. There's also a varied programme of Talks and Demos for those interested in the creative process.

With such a strong emphasis on homes and interiors we are looking forward to welcoming not only collectors and enthusiasts, who know to expect vibrant, high quality work, but also people looking to buy something different for themselves or their friends and family this Christmas.
I'm looking forward to exhibiting my ceramics for the first time at Farnham.