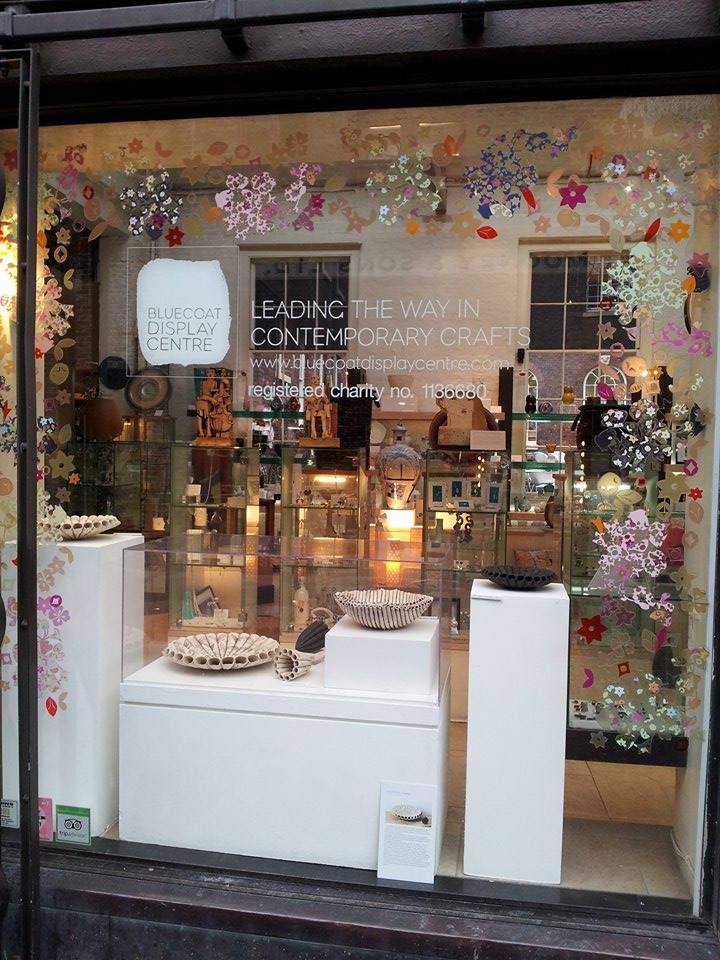 Bluecoat Display Centre (BDC) is a major, independent, regional centre for artistic activity that brings together artists and the public in an environment that encourages creativity, collaboration and exchange of ideas. A registered charity, based in Liverpool City Centre, BDC runs a gallery, education programme, public events and provides over 60 local and over 300 national and international applied artists and designers a platform to display and sell their work.

BDC originated as one of this country's earliest craft and design galleries in 1959, the first public gallery space within the Bluecoat Chambers, pre-dating the Bluecoat Gallery who are now our landlords.

The founder of BDC; Robert Gardner-Medwin, Professor of Architecture at Liverpool University, aimed to promote and display the work of leading designers of the time to enhance good architecture and interior design. His ethos continues today, as a charitable organisation promoting the finest contemporary craftwork by leading designer/makers. BDC continues to grow and develop into a strong and dynamic organisation with an international reputation for craft and design, the only one of its kind within Merseyside.
Ellul Ceramics is delighted to be invited to exhibit a solo window display "In The Window" during the month of January 2017. After this date you can find the Lisa's ceramics in the main gallery space.