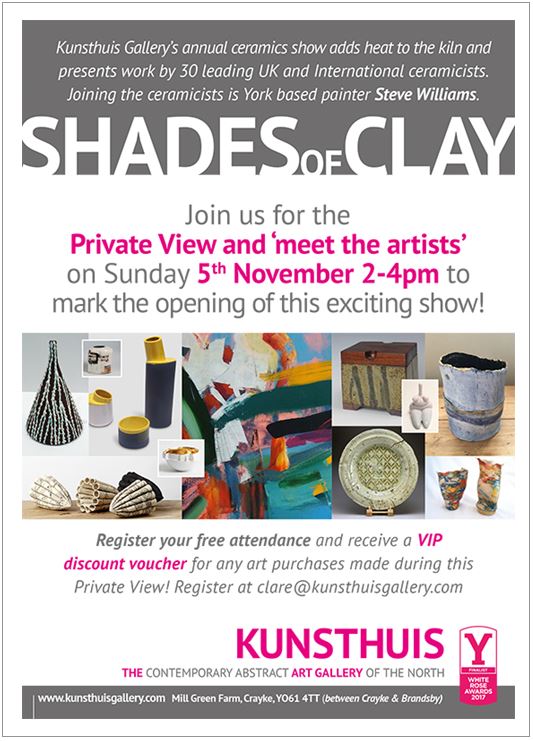 Gallery owner and curator Cecile Creemers is passionate about art, curating and creativity.

Whilst living in The Netherlands, Cecile was a graphic designer who often taught art classes, curated exhibitions and organised creative breaks. After having relocated to the scenic village of Crayke in Yorkshire, Kunsthuis gallery was soon to be established. Since 2014, the gallery has quickly become a recognised venue for showcasing and selling contemporary art in the region and is the go-to place for artistic incitement and escapism. The gallery features a rich range of work by prolific British, International, and Dutch professionals, bringing a varied and desirable selection of work to Yorkshire, offering something a little different in our contemporary tastes.

Kunsthuis is a Yorkshire gallery dedicated to innovative developments in contemporary art through its diverse and vibrant programme of exhibitions which represent a unique range of paintings, sculptures, prints, photography, ceramics, glass and jewellery. There's certainly something for every art lovers palate. Refreshing every eight weeks, their exhibition programme boasts new and innovative artists who have caught their eye with unique and captivating work. If that's not enough, Kunsthuis gallery also has a dedicated gallery shop which features work by independent arts, craft & design-makers.
Ellul Ceramics will be exhibiting a wide range of her vessels as part of this exhibition. You'll also be able to find her botanical tiles in the gallery shop.