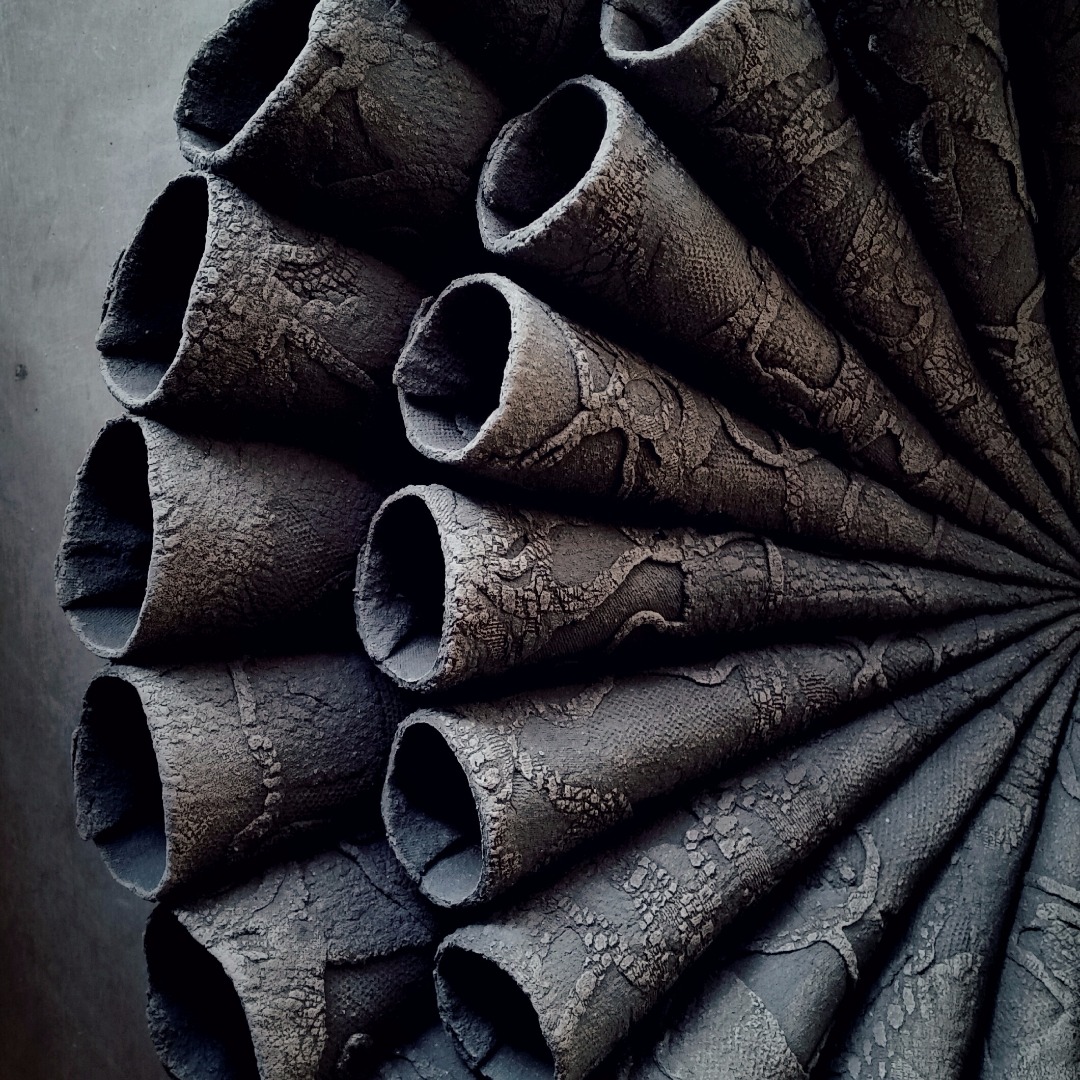 The Round House Gallery was established in 1989 by Philip and Leah Evans within the High Street of Tutbury, Staffordshire. The aim was to promote the exhibiting and selling of leading craft potters work made in the UK. This goal remains unchanged over twenty five years later. By 1991 the Gallery had been selected for quality by the Crafts Council and this acknowledgement helped get the gallery more established and also saw visitors and customers beating a path to our door from further afield.
The Round House opened with a small exhibition of general work and was followed by an exhibition entitled 3D by 2D the following summer. This was an ambitious show at the time which focused on work by Derek Emms and Derek Clarkson and was instrumental in establishing the presence of the gallery as an emerging outlet for quality pieces.
In December 1989 Philip and Leah opened the first annual Bakers Dozen Exhibition. This featured thirteen leading potters exhibiting a minimum of thirteen pieces of work each. This format has continued until the present day and by November 2017 the 28th Bakers Dozen was opened which has remained as popular as ever.
Ellul Ceramics is delighted to be exhibiting at the 28th Bakers Dozen 2017.