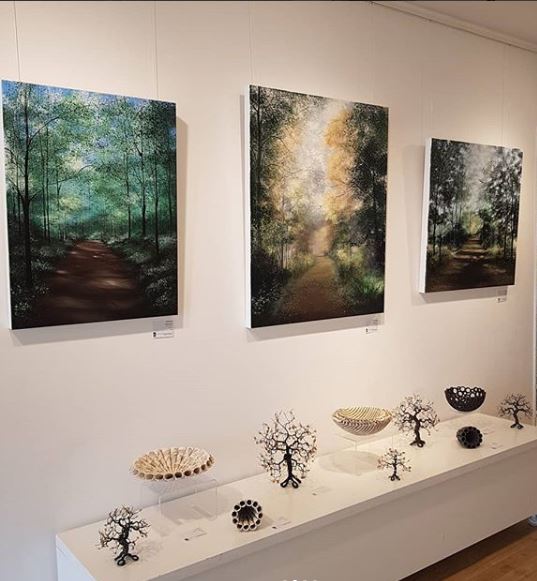 Contemporary art gallery Byard Art is located in the historic Centre of Cambridge, opposite King's College Chapel. The independent art gallery's innovative exhibition programme of solo and mixed shows by contemporary artists offers a unique selection of two and three dimensional work, in a friendly and welcoming environment.
The experienced and knowledgeable staff are happy to answer any queries, and offer help. They are also able to provide interest free credit repayable over 10 months through the Own Art Scheme. Byard Art can source particular artists for you, and we are delighted to arrange and oversee commissions. 
The gallery personnel have many years of experience in Cambridge and can understand and respond to the needs of this very special market. They have a varied collection of original art for sale, in terms of scale, medium and price, which they would be delighted to show you.
Ellul Ceramics is delighted to be exhibiting for the first time in this reputable fine art gallery as one of two artists supporting the Beckie Reed solo show.
Ellul Ceramics will continue to have work on display following on from the Beckie Reed exhibition at the Mixed Summer Exhibition which runs until 2nd September 2018.