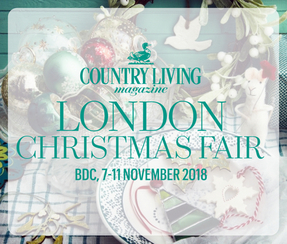 Laura from Golden Hare Gallery will be taking a selection of work from some of the UK's top artists and crafts people to The Country Living Christmas Fair held at The Business Design Centre.
Meet hundreds of artisan designers and makers along with regional food producers, all under one roof
A lively programme of talks, demonstrations and hands-on workshops
Lots of ideas on things to make, cakes to bake, talents to nurture and gifts to give in the Country Living Live Theatres
Find unique gifts for the whole family
Indulge in the best of British flavours with tempting treats in the Country Living Kitchen
Enjoy a pit-stop at the many eateries or sip on something sparkly in the Drunken Duck Champagne Bar.
You'll find a wide selection of Ellul Ceramics botanical tiles available to purchase.