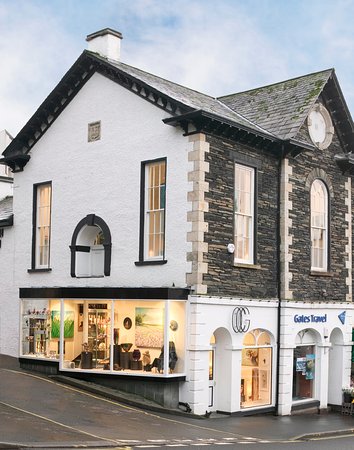 The Old Courthouse Gallery in Ambleside, Lake District, is a family-owned independent art gallery with a long history of displaying superb contemporary arts. The gallery is spread across three floors of the town's historic court building, giving us a bright and welcoming space to showcase the best arts and crafts available from the Lakes and around Britain today.
They feature a wide range of original wall art from paintings & drawings to textiles & linocuts. They also display fine wood craft & furniture, glass and sculptures in bronze & ceramic. Their jewellery section includes collections that are both beautiful and very wearable. They like to ensure that there is always a wide variety of high quality pieces at a range of prices on display. So, whether you're a serious collector or just looking for an ideal gift or a memento of your visit you're always welcome to pop in for a browse. Their friendly team will be happy to help!
You'll find a full range of Ellul Ceramics sculptures, botanical tiles and framed tiles.