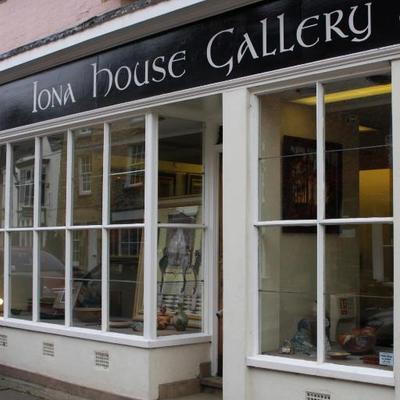 The Iona House Gallery is over 2,500 sq. ft. and has seven individual rooms exhibiting over 300 pieces: original paintings, limited edition prints, etchings, sculpture, ceramics, wood, glasswork and jewellery.
In the main body of the gallery, eight major exhibitions are held each year, plus several additional events throughout the calendar. Stock is constantly changing and being replenished, catering for all budgets, from small gifts to works of art for several thousand pounds.
The gallery, initially set up by Scottish International Relief, is named after the charity's first children's home in Romania. Now privately owned, it still maintains a strong link with the charity and helps fund the 'Mary's Meals' project, particularly in Africa.
Run by the same team, it provides a personal and professional service to private and corporate buyers.
Ellul Ceramics is delighted to be exhibiting as part of the Spring Exhibition.