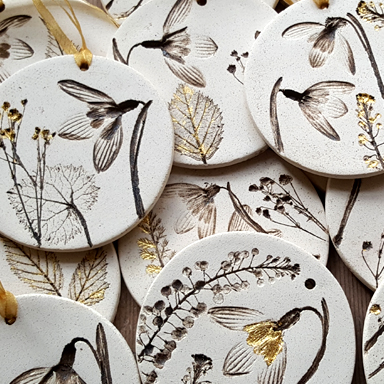 This winter the Bluecoat Display Centre continue our tradition of selecting high quality, beautifully made and unique pieces which can be gifted to be admired and used for years to come.
This year's display brings together whimsical automata, wearable textiles, statement jewellery, striking and functional ceramics, and much more. They are made by studio based makers from across the UK, who employ traditional techniques, often using sustainable materials and practices.
You will find a wide selection of Ellul Ceramics botanical wall plaques and miniature hanging tiles.