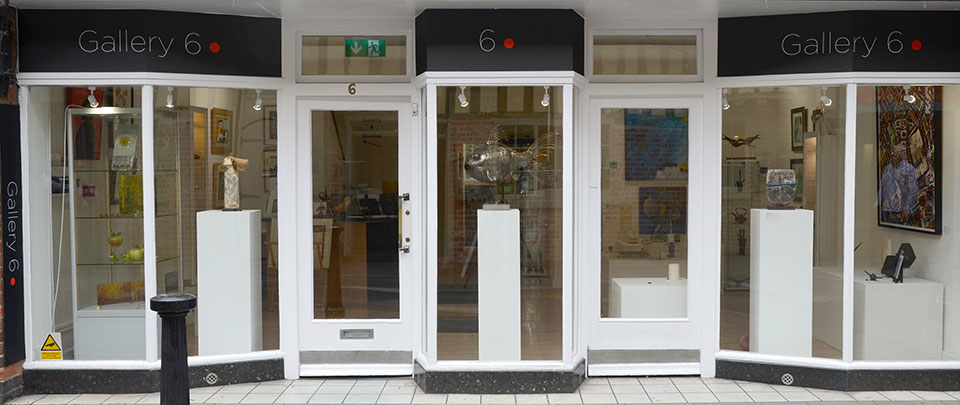 Gallery 6 is a fresh and vibrant gallery space incorporating 2 galleries and 2 studios, created from what was formerly a coach house and dwellings. Opened in July 2017 by David and Caroline Jordan from Upton and Melanie Anderson from Farnsfield, the gallery is located in the heart of Newark, opposite the Prince Rupert Public House which was built in 1452 and a real historical gem forming a must-see stop on Newark's Civil War Trail.
Gallery 6 features established international and local artists and is committed to displaying high quality art throughout the year. The displays change regularly. Melanie, Caroline and David welcome visitors to experience the friendly ambience and enjoy the work of painters, sculptors, ceramicists, jewellers, glass designers and mixed media artists. The Secret Garden Cafe to the rear of the gallery offers coffee, light lunches and afternoon tea.
You'll find a selection of Ellul Ceramics sculptural vessels in this lovely gallery.