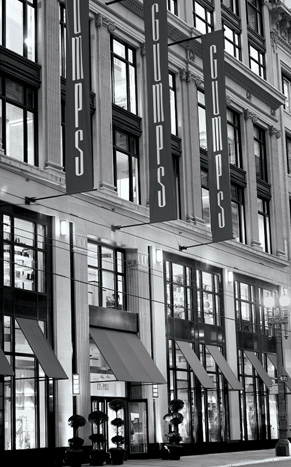 An emporium of engaging galleries featuring advanced, classic and custom jewellery, Asian, American and European art objects, mastercrafts, gifts and decorative home accessories. This East/West shopping experience also includes the world's best selections of crystal and china, a vast collection of silver, along with bed, bath and personal, ambient fragrance selections.

Founded in the City By The Bay, in 1861, Gump's symbolizes San Francisco and its abundantly faceted culture as much as cable cars and the Golden Gate Bridge. It is a legendary mercantile institution, with an international reputation.
Find a selection of Ellul Ceramics pieces in this iconic and legendary high-end San Francisco store.