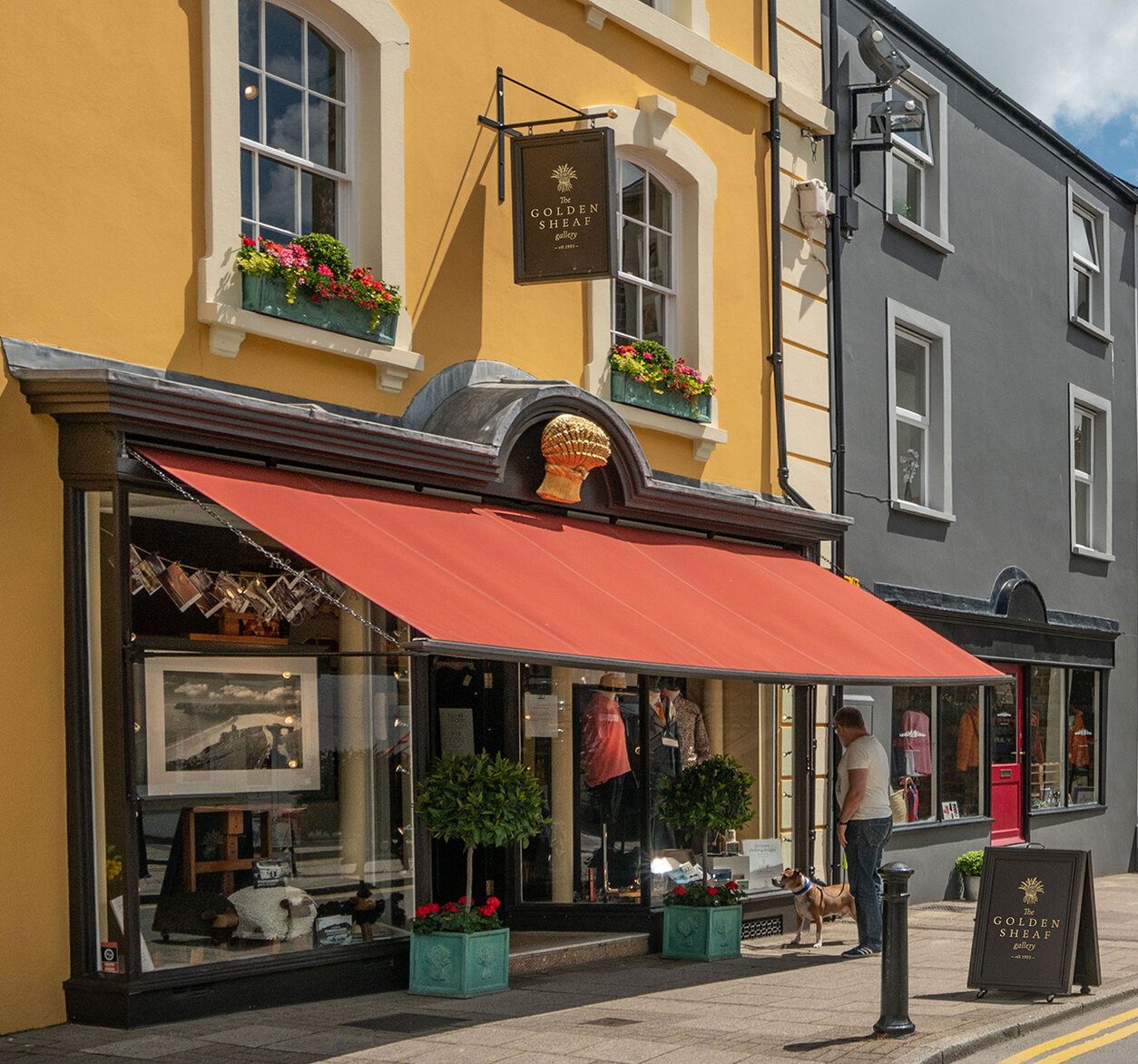 Suzanne Somers has been at the helm of The Golden Sheaf Gallery for over twenty-seven years. After graduating from Art School, her dream was to create a space to support and champion artists and makers, and so, in 1993, The Golden Sheaf Gallery was born. Over the years, it has been passionately nurtured and today, the Gallery has blossomed and grown to become one of the most sought-after lifestyle stores of its kind.
Suzanne's belief that art and beauty should be accessible to everyone permeates the stores, where every single item is carefully selected for its quality and design. This ranges from gift wrap and cards - many so beautiful you can hang them on your wall - to the original oil paintings and hand-crafted ceramics, sculptures and jewellery all waiting to be cherished in their forever homes.
You will find a selection of my botanical wall plaques and framed tiles in this beautiful gallery.