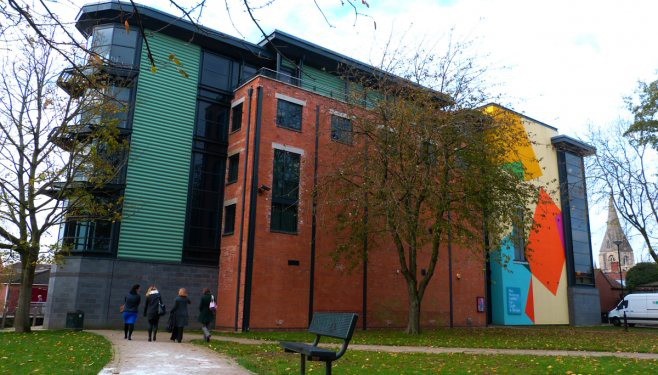 From small seeds has grown a superb national centre. In the beautiful setting of Navigation Wharf in Sleaford sits an old seed warehouse. But it's not what you'd expect, for this
converted warehouse is home to British craft and design.

We are the largest venue in England entirely dedicated to the exhibition, celebration, support and promotion of national and international contemporary craft and design.

Under one roof, our five gallery spaces showcase up to 20 world-class exhibitions every year from the most innovative, challenging and accomplished artists to new and emerging talent.

Our stimulating learning programme inspires people of all ages, skills and interest levels and our shop is a cultural haven for the latest contemporary handmade products.

We are also home to Design Factory, the UK's leading professional development organisation for British designer-makers and artsNK, the country's largest rural arts development agency that specialises in visual and performing arts projects.
You will find a large selection of my tiles for purchase in the gallery shop.