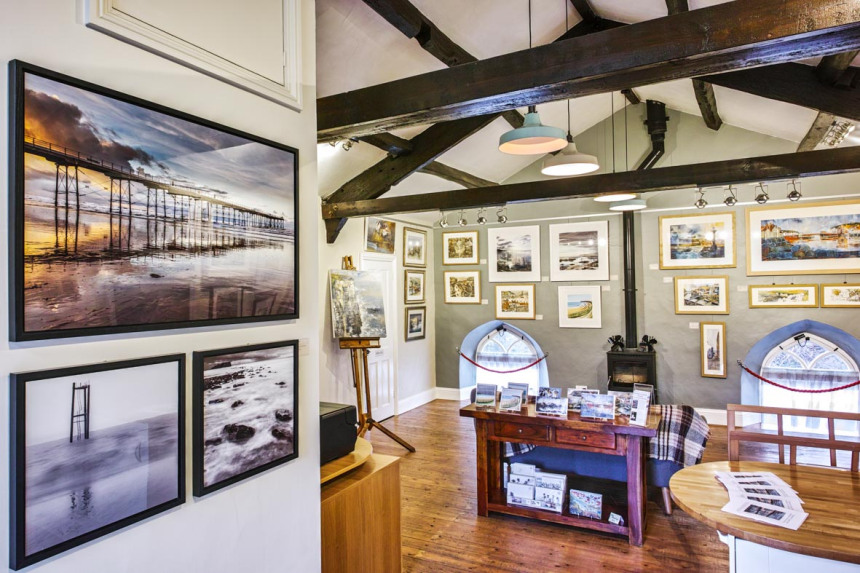 Set over two floors, The Old School Muker represents many of the region's leading artists and print makers, working in a diverse mix of styles and mediums, and all sharing a passion for the iconic Dales scenery and wildlife that surrounds us.
With an emphasis on hand-made work sourced from the region's and UK's best independent makers, the Craft Shop offers a wide range of original merchandise including: ceramics, jewellery, felt-work, iron-work, glassware, natural skin care, greetings cards and soft furnishings.
In addition their relaxed, self-service café offers delicious cake and coffee, and with its private, walled garden provides a place to unwind and soak up the views of Kisdon, Buttertubs and the surrounding fells, in the company of sculptures by Michael Kusz and Adrian Wood.
The gallery, craftshop and café, are uniquely housed in Muker's 19thcentury schoolhouse with a history dating back to the 1690's and is surrounded by the picturesque villages, rugged fells and magical waterfalls, of upper Swaledale, part of the Yorkshire Dales National Park.
The mix of artists and makers featured at The Old School Muker is constantly evolving, and with regular exhibitions and events there is always something new, so please follow us on twitter or visit the website for the latest news and events.
You'll find a selection of Ellul Ceramics botanical tiles in this beautiful gallery.