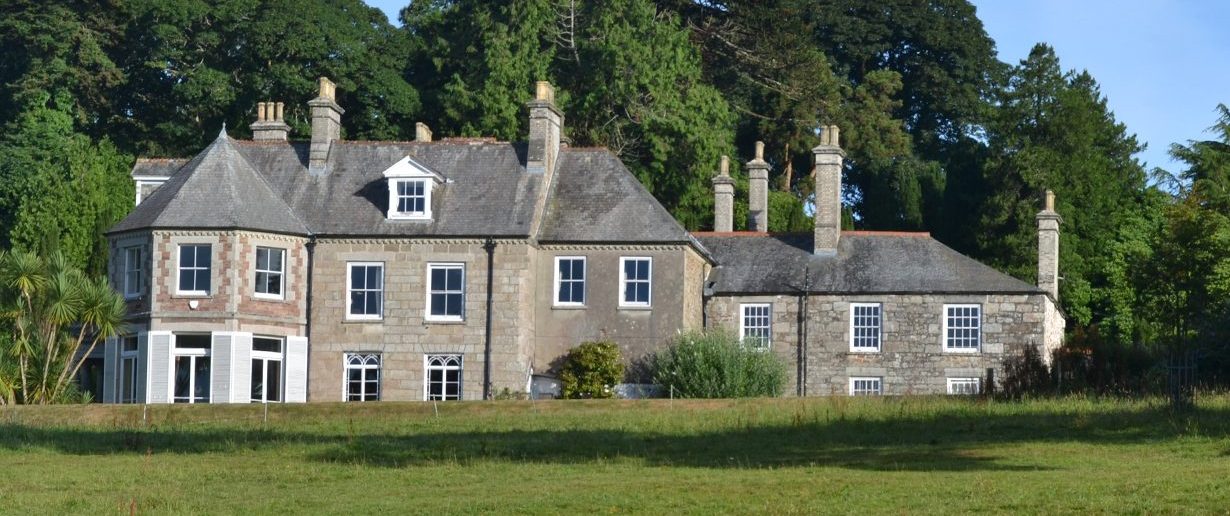 Trevince sits proudly atop a hill overlooking St Wennappa's Church in the parish of Gwennap, Cornwall. With roots in the 13th century, Trevince has experienced many architectural changes, from a lost medieval house, to a modest Elizabethan country farmhouse, to a grand redevelopment by the famed Cornish architect Piers St. Aubyn in 1865.
Set in two hundred and seventy acres of farm and woodland, Trevince is adjacent to the renowned 'richest square mile in the world', a term coined in the nineteenth century when the area was rich in copper. The importance of Trevince as part of the social history of copper mining led to it being included in the World Heritage Site.
With its granite ashlar and pink killas stone, and classical portico entrance, Trevince has a beauty of its own. It has been in the same family since before 1281, and had never been open to the public until it hosted its first event in 2016; A COUNTRY HOUSE CHRISTMAS which was a unique retail event, with a pop-up café in their dining room, to which thousands of shoppers eager for a new experience visited during the double-week end event.
You'll find a lovely selection of Ellul Ceramics botanical tiles available to purchase at Trevince House. Please check their website for when they are open to the public.